17 years old boy drops out of school to enter the gaming career become a real gamer playing Fornite – and all with the blessing of his proud dad.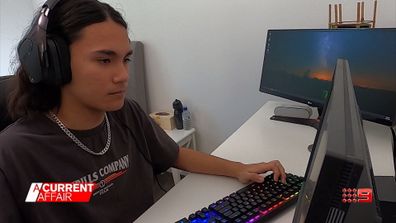 The 17-year-old plays hit multiplayer game Fortnite for up to 12 hours a day. And it's more than a hobby – Alex has gone professional, and he's making a mint.
Fortnite was released in 2017 and has gone on to become an enduring global smash hit. Professional video game players have existed for years, with elite Starcraft gamers in South Korea achieving the status of pro athletes.
Alex Mackechnie is just 17, but he's already got a career in video games. And in more recent years, streaming technology has allowed top gamers to broadcast their time at the console or the computer.
But whether he can sustainable his career?
Get involved in the conversation by heading over to our Facebook and Instagram pages. To stay up to date with the latest PC/Console gaming guides, news, and reviews, follow Gamologi on Twitter.