Ghost of Tsushima

has consistently received positive reviews from the gaming community, but the Korean netizens accuse Ghost of Tsushima being racist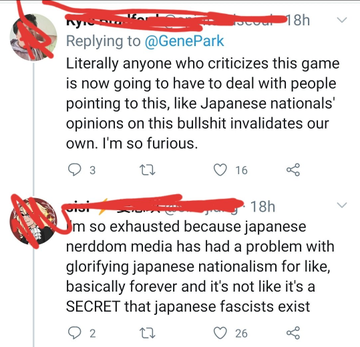 Receiving many good words of criticism, Ghost of Tsushima has been the focus of the gaming community since its official launch. With endless inspiration from the image of samurai in Japanese films by talented director Akira Kurosawa and the epic historical background, developer SuckerPunch has brought gamers the best experience about the Indomitable national spirit on the small but tenacious island Tsushima.
The fairly high score of both professionals and gamers on Metacritic is the clearest evidence of how popular Ghost of Tsushima is, except a part of the Korean netizens. Instead of feeling free to experience the game like what normal gamers do, a part of Korean netizens posted to accuse "Ghost of Tsushima " that it is a product that distorts history and tends to racist with fairly "grumpy" comments on popular social networking sites like KakaoTalk or Naver (the original link has been deleted).
More specifically, gamers claim that Tsushima is a Korean island and boycott developers and games for violating their sovereignty over the sea and islands. Although the Korean gamer made quite a lot of harsh words and baseless allegations against SuckerPunch, they did not pay much attention to it. The proof is that the Ghost of Tsushima is still very strongly supported in Japan, and some even posting that Korean people should lessen the illusion of power.
It is clear that during this time Japanese gamers are very busy traveling day by day across the island, enjoying the beautiful scenes in the game and immersing themselves in the epic story of the resistance of the nation. Only recently launched on Friday 19-7-2020 and exclusive to Play Station 4, but Ghost of Tsushima currently holds an impressive gamer rating of 9.2 / 10
Get involved in the conversation by heading over to our Facebook and Instagram pages. To stay up to date with the latest PC/Console gaming guides, news, and reviews, follow Gamologi on Twitter.