After a long time of success on PC, TERA Online has prepared to set foot on the mobile segment with a new title called TERA Hero and will available for gamers on march
With the original name TERA Frontier in the 3-year development period, the first trailer of TERA Hero has just been revealed. Developed by Red Sahara Studio itself, It retains its original action role-playing game with Unreal Engine 4 graphics standard for modern mobile games. With a slightly different storyline than the PC version, TERA Hero improved both gameplay and fighting style more reasonable and slightly better graphics than before.
TERA Hero officially launched early in Korea on March 5, 2020, with 18 different classes/characters although the official website of the game has not yet revealed what these classes include. With the above video, you will be able to see clearly both the PvE and PvP modes of the game.
The context is in the parallel universe of "Arborea" in the past, where Argon's invasion is just beginning to take the first step. Now each clan will have its own mission and you will play one of them to start the adventure back to the world of Tera try to Defeat and stop the Argon's invasion.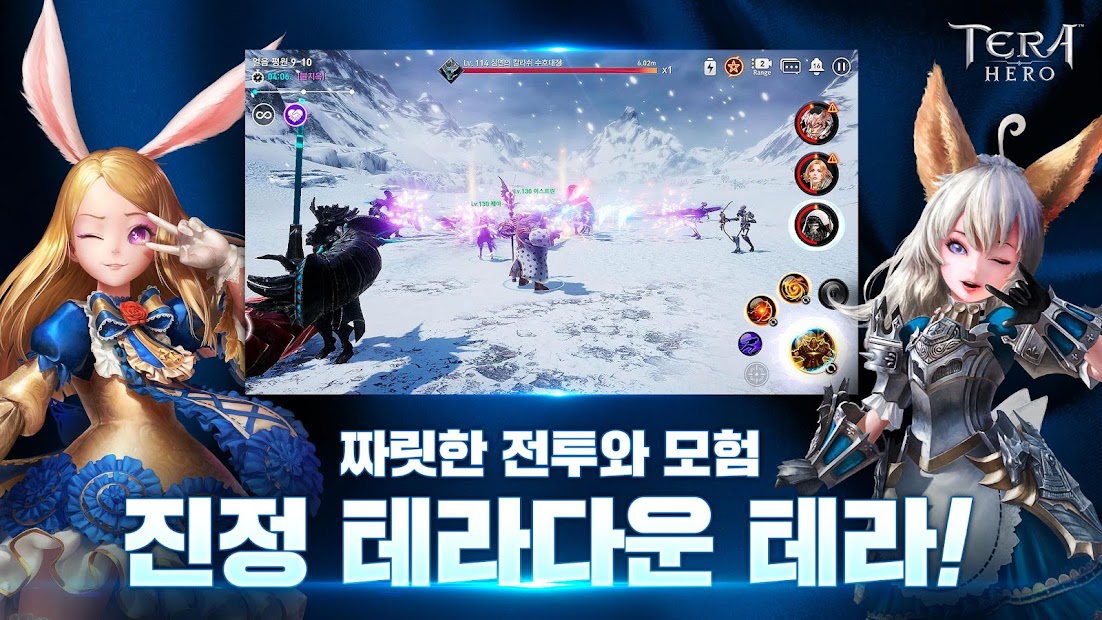 TERA Hero Mobile will include a lot of exciting endgame activities, from basic things like PvP, Golden Golem treasure hunting, to exploring unknown places on the map. Not to mention that every boss battle in the game TERA Hero Mobile will support 6 players to use 12 different characters at the same time and create a boss battle experience that can't be any better.
The Global server will definitely be available in the near future, but the developer has not shared any expectations about these plans yet. We can only wait. You can find out more information about this Game on the Homepage.